Comfort
The Comfort swimming pool fits perfectly into this idea, fully meeting the standards of modern architecture, while maintaining a timeless character. Designed to guarantee full comfort of use, giving the possibility of active rest or relaxation by those who appreciate relaxing moments at the hydromassage. Safety matters are not without significance, the design takes into account the stairs of appropriate dimensions with non-slip surfaces. This model will highlight the aesthetic qualities of your garden.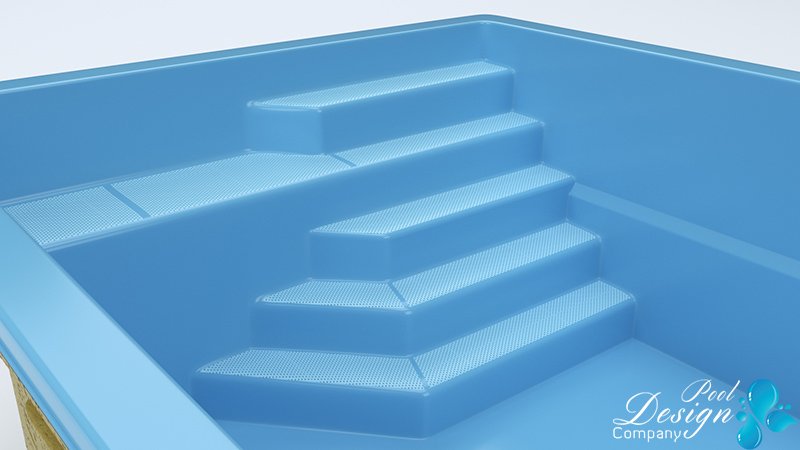 Dostępne wymiary:
8,50 x 3,70 x 1,55 m
7,50 x 3,70 x 1,55 m
Aura
In order to meet your requirements, we have created a new swimming pool - Aura, which combines a modern rectangular shape with safety and comfort of usage. It is equipped with comfortable steps with an anti-slip surface, placed at the corners of the basin. Two prolonged steps may serve as seats or a platform for the younger users of the swimming pool. Owing to the optimal area for swimming and fun in the water, the Aura model will satisfy also those who like to enjoy their free time actively.
Available sizes:
6,00 x 3,00 x 1,55 m
7,00 x 3,00 x 1,55 m